Picture books have gotten a bad rap over the years. Teachers, parents and students alike think that picture books are what you should be reading to your students until they can read by themselves and then they should be reading chapter books. THEY ARE DEAD WRONG! I'm here to tell you though: you should be teaching with picture books NOT chapter books with your students.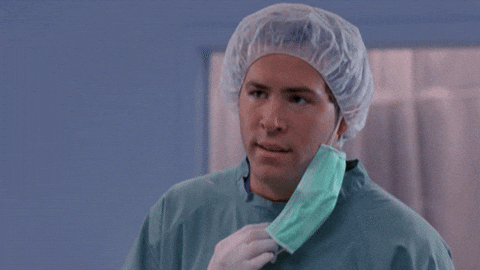 Say "NO" to Chapter Books
Chapter books. When I was a first grade teacher, all of my students had this goal of reading "chapter books." Really they were easy readers they were talking about, but I never told them that.
Why that was the goal I never knew why. I never read chapter books or easy readers to them. I only ever read picture books to them.
Wait one second there, Josh! So you're saying that I should be telling my kids to not read chapter books or easy readers? NO WAY! Definitely get your kids reading Beverly Cleary, C.S. Lewis and Arnold Lobel.
The important part is that it's your KIDS reading them when they're ready. You should be reading picture books to your students.
Why Shouldn't I Read Chapter Books?
1. Ain't Nobody Got Time For That!
How long would it take you to read aloud a chapter book? If you read the book once a day to your students for 15-20 minutes, it would likely take you weeks. Yes, the kids get into the characters and the plot, but what is the purpose of you reading aloud to your kids? TO TEACH!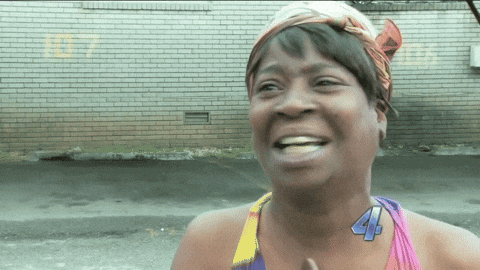 You can teach a lot of things with a chapter book, but it takes time. And the variety of skills you can teach is far less varied when you're reading from the same book.
If you're teaching story arc, for example, is it better to read one book that takes weeks to read to get to see the full story arc or read a picture book that in 32 pages or less gets you every part of a story? In the same time it takes you to read one chapter book and see one story arc, you could read multiple text types and see multiple story arcs using picture books.
2. Picture Books Are More Complex
You read that right: Picture books are more complex than chapter book. Chapter books, overall, use far less complex, rich text structures than you think. Chapter books and easy readers are written for and use characters within the age range of the kids reading them. So if you're reading a book featuring a second grader it is generally written at a second grade reading level.
Picture books, despite being shorter and featuring far less text, use more complex, rich vocabulary and text structures. They have to! With only 32 pages to tell an entire story, they have to pack it all in. There are no words you could take out of a picture book. They're all necessary.
Guess what? Research shows that students can comprehend books read aloud to them that are TWO FULL GRADE LEVELS above their current reading level. Why read aloud a chapter book that is at grade level and takes longer to read when you can read a picture book 2 grade levels above their reading level that features more rich, purposeful language?
3. Less IS More
Shakespeare said, "Brevity is the soul of wit," and just like the soul of wit, brevity is the soul of teaching. As educators, we are learning facilitators. We model just enough for students to be able to apply what we modeled independently. After that, they should have the rest of the time to apply and practice what we taught with their own reading.
Reading picture books allows for far more efficiency in teaching skills than reading a chapter book. Chapter books are great for practicing sustaining attention and practicing a skill over time.
Picture books are your way to get in and get out. It's quick and dirty. That is, with picture books you can quickly model a skill that students should practice over time as they read longer literature or picture books themselves.
So I Should NEVER Read Chapter Books?
Definitely not! Please encourage your students to read chapter books and easy readers. Use them as a fun reading time activity. For teaching, though, you're going to be far better served using picture books. Elementary up through middle school. That's right: pre-K all the way up through 8th grade maybe, probably into high school too.
I'm making book lists to prove it. There are picture books for any grade level and topic just like chapter books. As I said before, though, picture books bring you far more efficiency, greater text complexity and a better bang for your teaching buck.
How Should I Use Chapter Books Then?
Okay Josh, you said that we teachers should only be reading picture books aloud to our students for teaching. If that's the case, then when should I use chapter books?
Spark interest in a book: I'm a big believer in reading the first chapter of a chapter book on Fridays. I call it First Chapter Fridays. First Chapter Fridays have been a great way for me to introduce my students to new books or books that they may not have grabbed otherwise. Perfect for helping students widen their reading horizons.
Fun Reading: I don't have a lot of time for this in my classroom with all of my minutes pretty dictated to me, but if you have 15 minutes to do a fun read aloud, this is a great time to read a chapter book. The goal for this time, though, is not teaching. It's to teach enjoyment of reading. Reading for fun.
When Students Won't Read Chapter Books: If you have students who won't read chapter books, you need to be that model. In the upper grades, though, this probably isn't a large number of students. Reading a chapter book with that small group of students who won't read chapter books is a great way to introduce them to and show them how chapter books can be enjoyable.
In Conclusion…
Picture books are pretty much the bees knees in terms of teaching as far as I'm concerned. You can read a far wider range of topics and text types in far less time, building background knowledge for the ever-increasing number of students who lack background knowledge in topics that used to be common knowledge.
You should be teaching with picture books not chapter books even if you're teaching middle school and certainly if you're teaching elementary school. Imagine reading one chapter book about one topic over the course of 2 weeks. Now imagine reading 3-4 picture books or more over that same time period. Over a school year that's approximately 18 chapter books and topics to discuss whereas that would be 50-80 different picture books and topics. HUGE difference, right? Put the chapter books down, and pick up some awesome picture books to teach with! What topics do you teach with picture books right now? What topics would you like to teach with picture books? Hit the comment button below to let me know!